The Perfect Accident Insurance Supplement to a High Deductible Plan
For an individual
Contact us for your best accident supplement options. There are many accident supplement products on the market to choose from. The rates typically vary according to age and location.
For a family
WBA is typically a much less expensive option. This is because the WBA Accident Shield Supplement isn't age banded. Contact us if you would like to compare other accident supplement options. Accident supplements with benefit amounts of up to $20,000 are available.
Up to $2,500 in supplemental accident coverage
$24.75/month individual – $38.75/month Family
Up to $5,000 in supplemental accident coverage
$32.75/month Individual – $49.75/month Family
Up to $7,500 in supplemental accident coverage
$39.75/month Individual – $59.75/month Family
Up to $10,000 in supplemental accident coverage
$48.75/month Individual – $72.75/month Family
WBA has a $10.00 "One Time Fee" at sign-up. They offer lower rates if you pay annually. Get more details about the WBA accident supplement here.
Critical Illness Coverage
Many accident supplements have the option to add critical illness coverage. Why would you need the benefits of a critical illness plan? Money is the last thing you want to worry about if you have an accident or critical illness. You have health coverage for your medical bills. But other costs can pile up while you're out of work focusing on getting well. For example a mortgage, car payments, credit cards, food, etc. That's where critical illness and accident insurance can help.
Why have an accident supplement if I already have health insurance?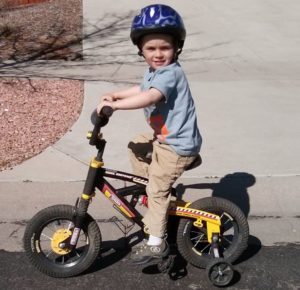 Accidents are the leading cause of death for Americans under the age of 40 and the 5th leading cause for people of all ages. Over 52% of all medical costs are due to accidental injury. The cost of an accident can amount to more than just the in-and-out ER visit. I wrecked on my snowboard and broke my humerus (upper arm bone) when I was in college. A humerus can't be cast, so I needed a rod put in it. The whole thing ended up costing a little over $13,000. I did have health insurance. However, it had a $2,500 deductible with 80% coinsurance after the deductible until I paid another $2,000. I would've been out $4,500 if it weren't for my $2,000 accident supplement that paid most of the health insurance deductible. I wish there had been a $5,000 benefit option back then!
This is the idea behind an accident supplement. A health insurance policy is always the most important thing to get real financial security and protection. But you can save a lot of money in premiums by getting a higher deductible health insurance plan. For example, an HSA-qualified policy works great. No matter how much you take care of yourself and how careful you are, things happen. A slip on the ice, falling down the stairs, and cutting your finger in the kitchen are bound to happen to anyone.
Is an accident supplement worth it?
Buying health insurance is just gambling that you may have something happen that more than offsets the premiums you are paying, right? Do the math on the $5,000 accident supplement through the Accident Shield supplement with a $5,000 accident benefit that is $33/month (or $50/month for families). For this plan, it would take almost 19 years for the premiums to break even with the potential benefit amount for an individual and almost 15 years for a family!! In other words, if you think about how likely you or your family are to have something happen in that long of a time span, your odds are pretty good that you'll end up getting more in benefits from an accident supplement than you'll pay in premiums.
**Any descriptions of coverage and prices on this page may not be current and should not be taken as an official quote. Any persons seeking to get a full description of coverage and up-to-date pricing information should read the plan details given by the provider before signing up.