Anthem Blue Cross and Blue Shield of Colorado has always had some of the most competitive comprehensive copay plans in the Colorado health insurance market with their traditional copay plans. When HSA qualified plans were introduced in 2004, Anthem Blue Cross and Blue Shield showed their ability to be competitive in the high deductible market as well with deductibles as high as $5000 for individuals and $10,000 for families. At the end of 2004, Anthem Blue Cross and Blue Shield merged with Wellpoint to become the largest publicly traded commercial health benefits company in the US in terms of membership.
Compare Anthem Blue Cross Plans and Apply Online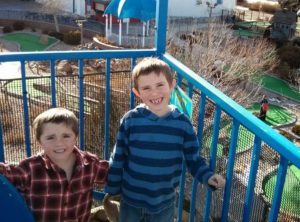 In December 2014, WellPoint, Inc. rebranded as Anthem, and now serves approximately 69 million medical members through its Blue Cross or Blue Cross and Blue Shield operations in Colorado and 13 other states, and its non-Blue branded (subsidiary) operations in other states.  No matter what type of Colorado health insurance plan you need, Anthem Blue Cross of Colorado has something for you. Anthem Blue Cross and Blue Shield has an A.M. Best rating of "A" (Excellent).
Search Blue Cross provider network for doctors and hospitals
Application Options
Anthem has created a very user-friendly Online Application that you can use if you're enrolling directly (ie, not through the exchange).  Only use this option if you don't qualify for premium subsidies, as subsidies cannot be obtained outside the exchange.  Subsidies are available depending on a variety of factors, but your income must not exceed 400% of the federal poverty level.
If your income is under 400% of the federal poverty level (the cut off is about $97,200 for a family of four in 2017), you can enroll in an Anthem plan through Connect for Health Colorado.  Either way, we can help you with the process and there's no charge for a broker's assistance.
Switching to an ACA Compliant Plan through the Colorado health insurance marketplace exchange
The state of Colorado permitted pre-2014 health plans to remain in force through 2015, and Anthem Blue Cross and Blue Shield is one of the many carriers that agreed to go along with the extended renewal guidelines.  Anthem allowed non-grandfathered members to remain on their pre-2014 policies until the plan renewal date in 2015 (as late as the end of 2015).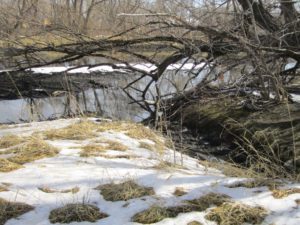 These non-grandfathered, pre-2014 plans are called grandmothered or transitional plans.  In late 2013, before HHS and the Colorado Division of Insurance had finalized regulations for grandmothered plans, Anthem allowed policy-holders to early-renew their plans as of December 1, 2013, allowing those plans to remain in force until the end of November 2014.  Once the state agreed to allow renewals into 2015, all of those plans were eligible to renew again until December 1, 2015.
Once those plans reach their renewal date in late 2015, they will terminate and need to be replaced with ACA compliant coverage instead.  But Anthem's early-renewal option and the extension of grandmothered plans has given many members almost two additional years of coverage under their old plans, if they chose to keep it.
Of course, all members have had the option to enroll in an ACA compliant plan on or off the health insurance exchange during the general open enrollment periods, or if they had a special enrollment period triggered by a qualifying event.  Loss of other coverage is a qualifying event, so Anthem members whose coverage will end on November 30, 2015 will have a special enrollment period that will allow them to secure new plans with no gap in coverage.
Anthem Blue Cross and Blue Shield of Colorado Dental PPO Plan
Anthem has one of the most attractive dental insurance PPO plans in Colorado. The plan offers the freedom to choose any dentist, a wide range of dental services are covered, and coverage for preventive care and diagnostic services begins on your policy effective date.
Colorado has always had a shortage of good dental insurance options.  Since Anthem Blue Cross and Blue Shield introduced this affordable Dental PPO plan, we've had a surge in applications from our Colorado clients for this product.
*Anthem Blue Cross and Blue Shield is an independent licensee of the Blue Cross and Blue Shield Association.
**Any descriptions of coverage on this page may not be current and should not be taken as a description of coverage. Any persons seeking to get a full description of coverage should view Colorado plan description forms and/or brochures for the plan they are interested in purchasing. Contact Insurance Shoppers to ensure the information you're viewing is up-to-date.