A Different Approach to Healthcare in Colorado

Kaiser Permanente health insurance is traditionally one of the most affordable HMO plans available to individual/family clients in Colorado. For individuals and families, the Kaiser Permanente region is comprised of the Colorado front range. The area currently extends from Wellington/Fort Collins south through the Denver/Boulder metropolitan area to Colorado Springs. Kaiser Permanente is also expanding rapidly into the Colorado mountain region. In the Colorado region, Kaiser Permanente provides health care and services to about 425,000 members in 16 medical offices. Kaiser Permanente of Colorado once again earned an "Excellent" overall rating from the National Committee for Quality Assurance (NCQA), the nation's leading reviewer of health plan quality for consumers. Excellent is NCQA's top rating. In addition, Kaiser Permanente of Colorado is rated in the Top 10 in the nation among healthcare providers.
Learn More About Plans Kaiser Permanente Offers You and Your Family
Compare Kaiser Permanente Plans and Apply Online
Search Kaiser Permanente provider network for doctors and hospitals
Kaiser Permanente Copay Plans vs. Deductible Plans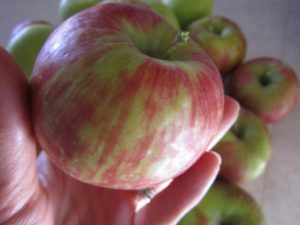 The original benefit-rich plans that Kaiser Permanente has provided over the years are what has made them so popular. If you want to be able to visit the doctor regularly, a plan with no deductible and fixed copayments for office visits is what you prefer, and you are willing to pay a higher monthly rate for a plan that offers broad coverage and predictable out-of-pocket costs, the traditional plans are what you want.
However, if you want to have a lower premium and don't mind self-insuring the small things while saving money tax-free to cover your medical care, Kaiser Permanente has affordable silver and bronze high-deductible HSA health insurance plans available with out-of-pocket limits over $6,000.  All health insurance covers in-network mandated preventive/wellness care 100% before the deductible.
**Any descriptions of coverage on this page may not be current and should not be taken as a description of coverage. Any persons seeking to get a full description of coverage should view Kaiser Permanente Colorado plan description forms and/or brochures for the plan they are interested in.